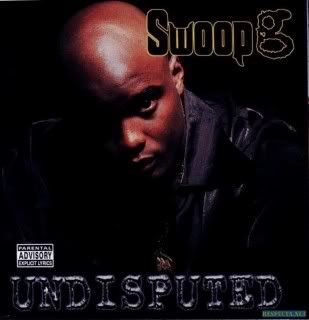 Kick ass g-funk album from Swoop G. Production is lights outs and has some pretty kick ass guest spots. Definitely worthy of your time.
1. Intro
2. Tha M.O.B. (feat. The Luniz, 3X Krazy, Cydal & Knucklehead)
3. Not To Be Fucked With
4. I Am The 1
5. My Life
6. Call Me (feat. Dee-Dee)
7. Who Got The Gangsta Shit Pt. II (feat. Bart & JT The Bigga Figga)
8. Gangsta In California
9. 20 Dollars
10. Testimonies (feat. 2 Scoops & Bart)
11. Eastside Madness (feat. T Luni & Tray D)
12. Simpin' Into Pimpin' (feat. Poppa LQ)
13. G House
14. She Broke Me Off
15. O.B.G.
16. Soldiers Prayer (feat. Cydal)
Link