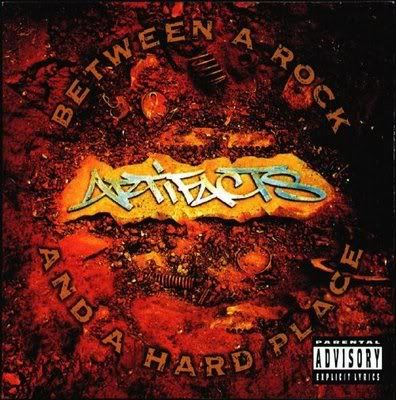 This is the debut album from this New Jersey duo. Features production from Buckwild and T-Ray that nicely lay the foundation for these guys to spit some heat.
1. Drama (Mortal Kombat Fatality)
2. C'mon Wit Da Git Down
3. Wrong Side Of Da Tracks
4. Heavy Ammunition
5. Attack Of New Jeruzalem (feat. Jay Burns Jaya)
6. Notty Headed Nigguhz
7. Whayback
8. Flexi Wit Da Tech(nique)
9. Cummin' Through Ya Fuckin' Block
10. Lower Da Boom
11. What Goes On?
12. Dynamite Soul
13. Whassup Now Muthafucka?
14. C'mon Wit Da Git Down (Remix) (feat. Busta Rhymes)
Amazon
Link